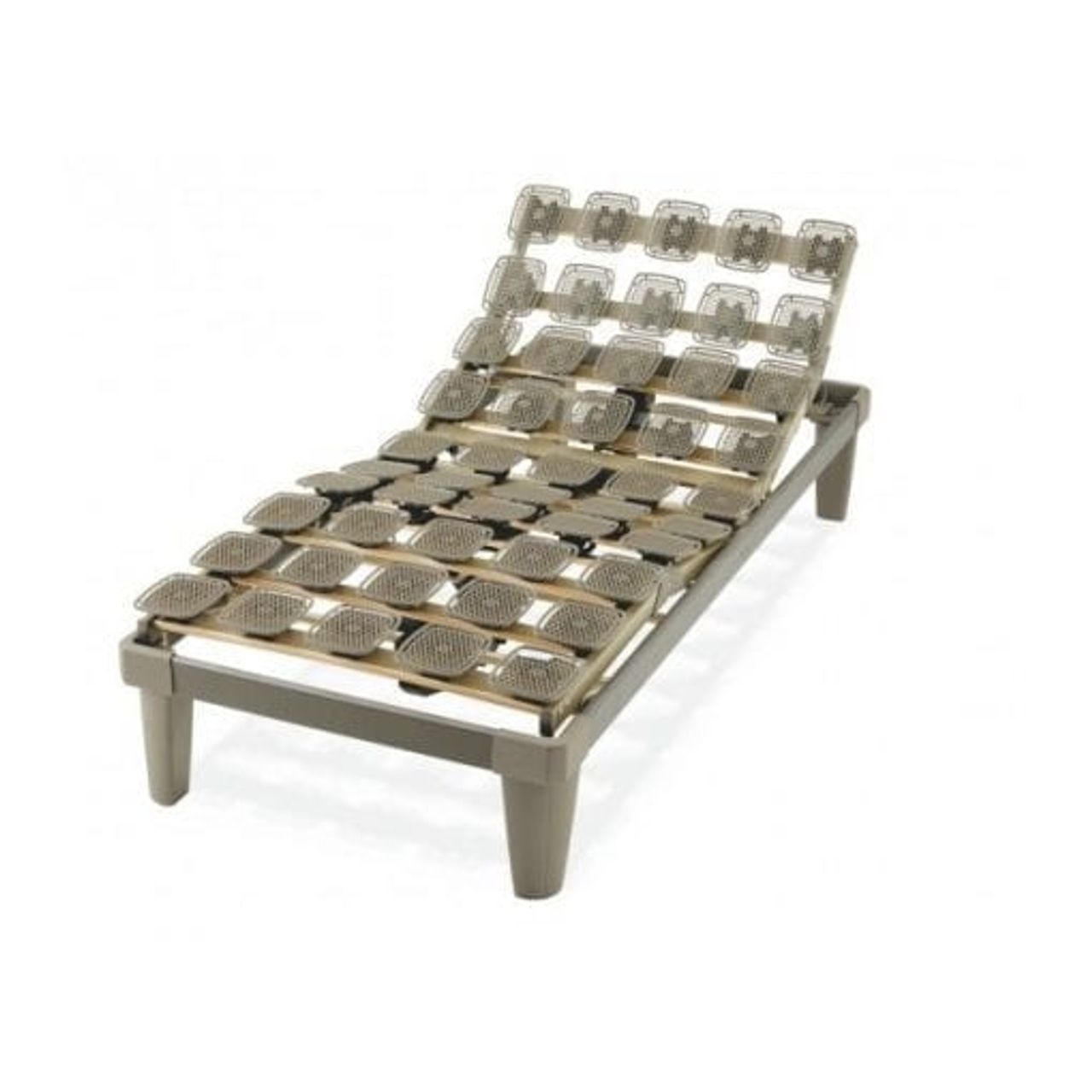 TEMPUR® Flex 2000 2 Motor
The combination of TEMPUR Mattresses and TEMPUR Bed Bases distribute the weight evenly across the entire surface of the bed. This means that the spine, muscles and ligaments are correctly aligned and the blood circulation is improved, resulting in a refreshing and relaxing night's sleep
Product Description
The two motors deliver continuous variable adjustment for the back and legs.
Available in:
90x200 Cm Rs. 63,500 Incl. VAT(excludes Legs and Holders)
100x200 Cm Rs. 67,350 Incl. VAT(excludes Legs and Holders)
TEMPUR® FLEX 2000
This is made possible because the base consists of a large number of flexible elements which are not rigidly linked to one another. The individual elements, together with the base plate which has been specially developed to distribute the pressure from the TEMPUR Mattress, absorb the constant pressure in the same way as a joint, both lengthways and crossways. Because the base consists of flexible individual elements, this is described as a "differential surface".
The regular gaps between the elements guarantee that the TEMPUR Bed has the best possible ventilation. To provide additional fine adjustment of the flexible elements, optional lumbar inserts can be used to support the lumbar vertebrae. Optional legs and mattress holders can easily be fitted at a later date to transform the bed base.
Product Details
Two motors for continuous variable adjustment
System frame, frame height 10.5 cm
Optional Choice of Legs available. Height 19 to 25 cm
Mains cut-off, emergency lowering feature
Reset function
Extra strong and durable construction.
The newly developed "airlift" system along with the honeycomb structure ensures optimum ventilation between the bed base and the mattress.
The flexible elements smoothly yield to every movement of the body, for improved comfort.
Powered by two strong motors for variable adjustment of the back and leg area.
Mattress holders are available.