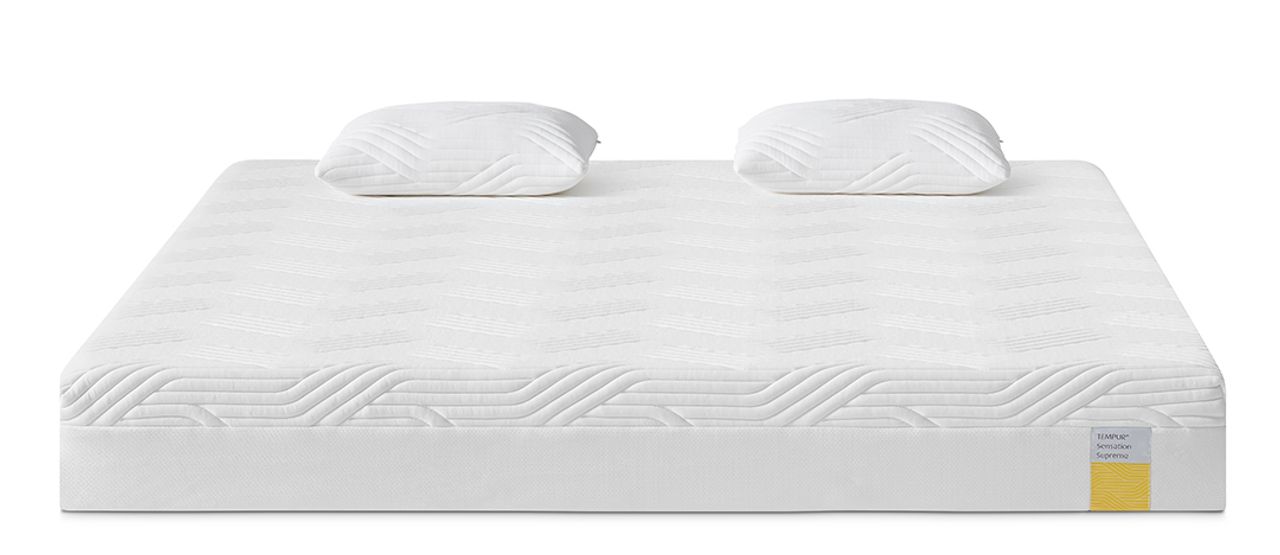 TEMPUR® Sensation Supreme
TEMPUR® Sensation Supreme Our firmest collection. Cleverly engineered layers of TEMPUR® Material with Dynamic Support Technology create the sensation of 'bounce', but without springs, for supreme comfort and pressure relieving support, TEMPUR® Sensation Supreme(21 cm deep) available in 7 sizes:
90x200 Cms Rs.83,000 Incl. VAT
100x200 Cms Rs.89,000 Incl. VAT
160x200 Cms Rs.141,000 Incl. VAT
180x200 Cms Rs.145,000 Incl. VAT
200x200 Cms Rs.175,000 Incl. VAT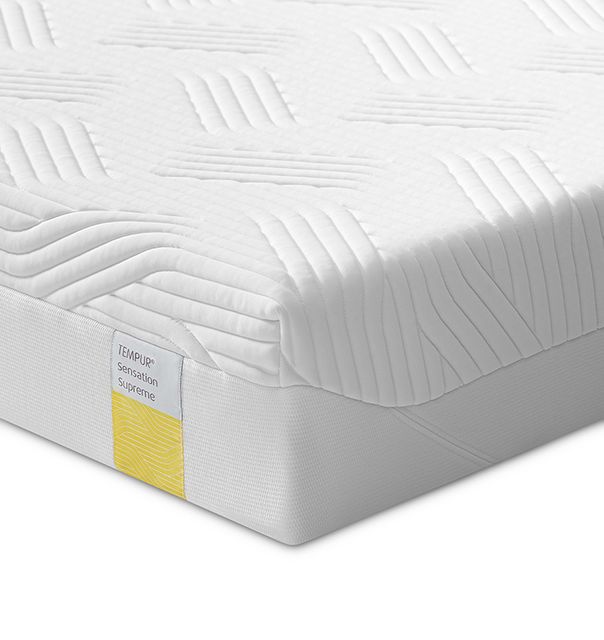 WHAT'S INSIDE A TEMPUR
®
 SENSATION MATTRESS?
TEMPUR® Sensation Supreme

While TEMPUR® Material lightly conforms to your body to relieve pressure points, TEMPUR® Dynamic Support Technology guarantees ease of movement and full body support. The Supreme has a fully removable cover, washable at up to 60 °C.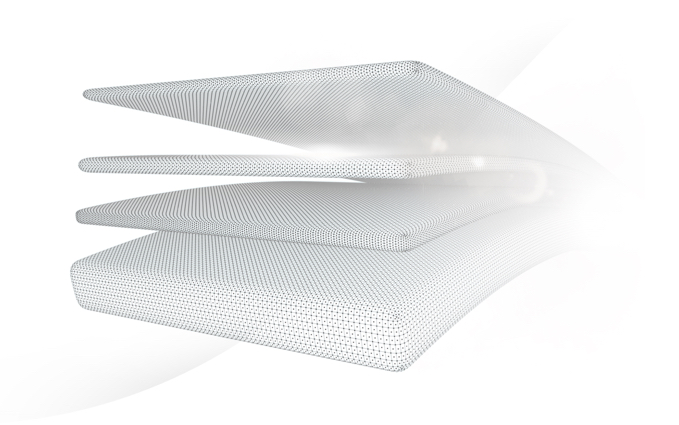 TEMPUR® COMFORT MATERIAL
TEMPUR® SUPPORT MATERIAL

DYNAMIC SUPPORT TECHNOLOGY

DURABASE™ TECHNOLOGY
ULTIMATE BACK SUPPORT
If you've only ever had a spring mattress but would like to experience the comfort and support which TEMPUR® is famous for, then a TEMPUR® Sensation mattress is perfect for you. The mattresses in the TEMPUR® Sensation collection incorporate cleverly engineered Dynamic Base Technologies aimed at delivering more 'bounce' than you get with a typical TEMPUR ®mattress in a firm feel.
Combine the feel of traditional springing with a layer of luxurious TEMPUR® Comfort material, all encased in a soft quilted cover, and you have mattresses which deliver the best of both worlds with supreme comfort and pressure relieving support for a restful night's sleep.
To make sleep even sweeter TEMPUR® Sensation mattresses have the added benefits of removable covers, washable at 60 °C, and are low maintenance because there is no need to flip or turn them over! Available in Supreme (21cm deep)in 7 sizes.