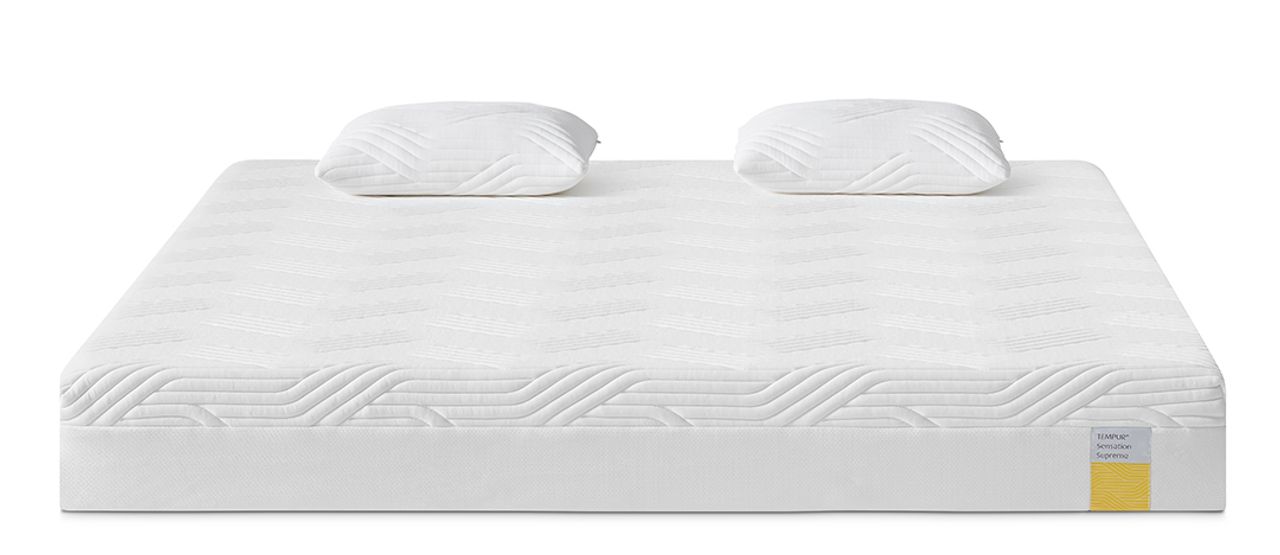 TEMPUR® Sensation Supreme
TEMPUR® Sensation Supreme Our firmest collection. Cleverly engineered layers of TEMPUR® Material with Dynamic Support Technology create the sensation of 'bounce', but without springs, for supreme comfort and pressure relieving support, TEMPUR® Sensation Supreme(21 cm deep) available in 7 sizes:
90x200 Cms Rs.69,545 Incl. VAT
100x200 Cms Rs.73,710 Incl. VAT
140x190 Cms Rs.109,810 Incl. VAT
150x190 Cms Rs.112,000 Incl. VAT
160x200 Cms Rs.114,800 Incl. VAT
180x200 Cms Rs.118,225 Incl. VAT
200x200 Cms Rs.142,180 Incl. VAT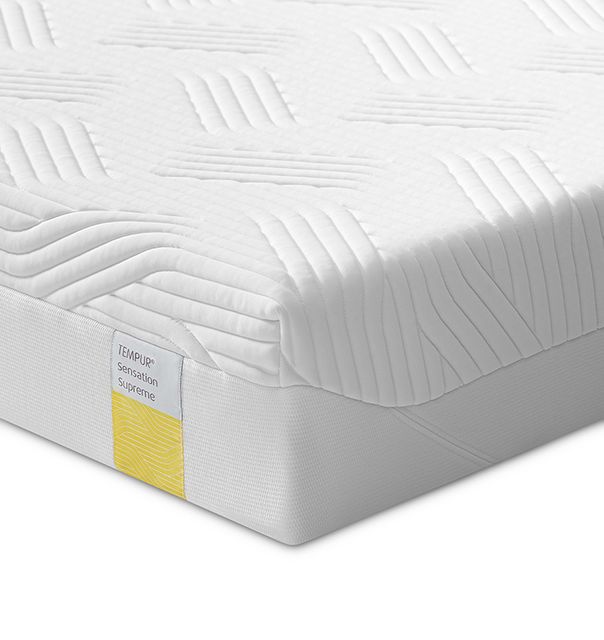 WHAT'S INSIDE A TEMPUR
®
 SENSATION MATTRESS?
TEMPUR® Sensation Supreme

While TEMPUR® Material lightly conforms to your body to relieve pressure points, TEMPUR® Dynamic Support Technology guarantees ease of movement and full body support. The Supreme has a fully removable cover, washable at up to 60 °C.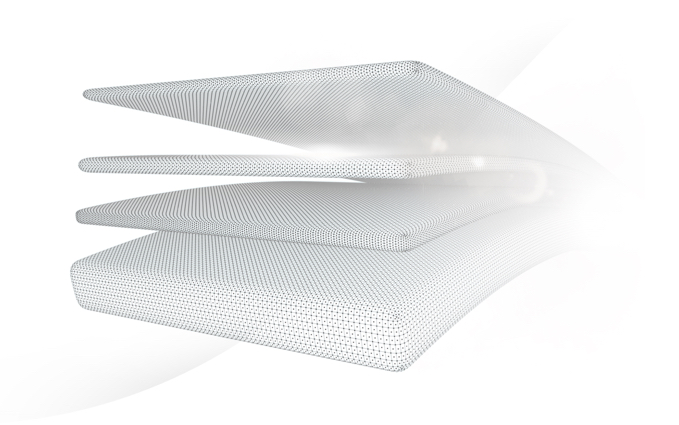 TEMPUR® COMFORT MATERIAL
TEMPUR® SUPPORT MATERIAL

DYNAMIC SUPPORT TECHNOLOGY

DURABASE™ TECHNOLOGY
ULTIMATE BACK SUPPORT
If you've only ever had a spring mattress but would like to experience the comfort and support which TEMPUR® is famous for, then a TEMPUR® Sensation mattress is perfect for you. The mattresses in the TEMPUR® Sensation collection incorporate cleverly engineered Dynamic Base Technologies aimed at delivering more 'bounce' than you get with a typical TEMPUR ®mattress in a firm feel.
Combine the feel of traditional springing with a layer of luxurious TEMPUR® Comfort material, all encased in a soft quilted cover, and you have mattresses which deliver the best of both worlds with supreme comfort and pressure relieving support for a restful night's sleep.
To make sleep even sweeter TEMPUR® Sensation mattresses have the added benefits of removable covers, washable at 60 °C, and are low maintenance because there is no need to flip or turn them over! Available in Supreme (21cm deep)in 7 sizes.