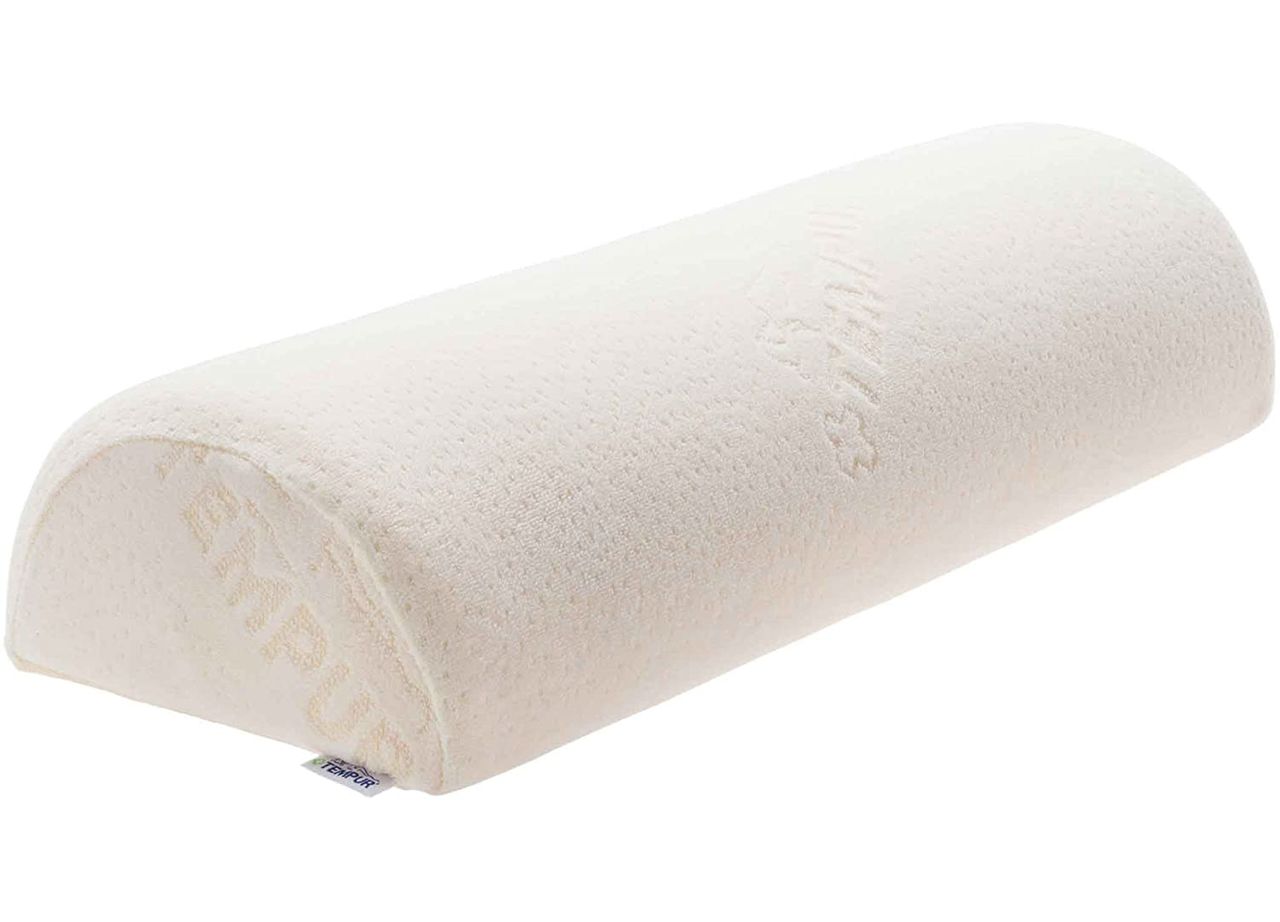 TEMPUR® Universal Pillow
A practical semi-circular pillow for all-round use when you need extra support. Ideal for use under the knees, arms, ankles, the lumbar region or the neck. It is also available in a smaller 35cm width which is listed separately.
50x20x10 Cm Rs.4,510 Incl.VAT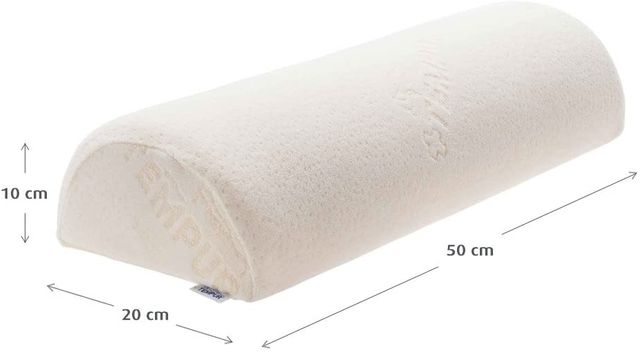 TEMPUR® PRESSURE RELIEF AND SUPPORT FOR KNEES, ARMS, ANKLES, LUMBAR REGION OR NECK
When you need to put your feet up but cannot quite get comfortable, this could just be the answer. A handy semi-circular pillow cushion shaped from TEMPUR® Material which you can position at the point where pressure relief is needed the most to aid rest and recuperation. 
Shaped from supportive pressure relieving TEMPUR® Material
The soft fabric cover is removable for washing at 60°C
Cover Cleaning and care Instructions

Cover composition: 75% cotton, 25% polyester

IMPORTANT: Only the fabric cover may be removed for washing at up to 60°C
DO:

Wash cover with similar coloured items
Wash cover inside out with zipper closed
May be tumble dried at low temperature
Lightly iron on a cool setting only before refitting

DON'T:

Do not use bleach when cleaning this item
Do not dry clean
Please do not attempt to wash, sponge or dry clean the pillow itself. Doing so will invalidate your product guarantee. There is a high possibility you will cause irreversible damage, destroying the benefits of comfort and support which the patented TEMPUR® Material provides.