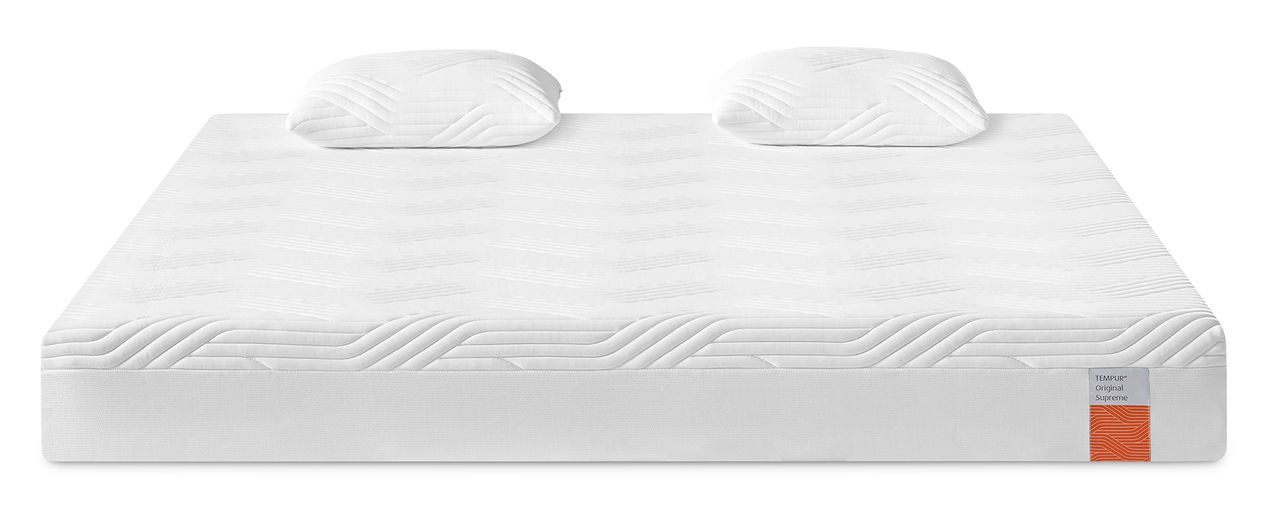 Tempur® Original Supreme
To make sleep even sweeter TEMPUR® Original mattresses have the added benefits of removable covers, washable at 60 °C, and are low maintenance because there is no need to flip or turn them over! TEMPUR® Original Supreme (21cm deep)  available in 5 sizes  :
90x200 Cms Rs.77,900 Incl. VAT
100x200 Cms Rs.82,500 Incl. VAT
160x200 Cms Rs.128,500 Incl. VAT
180x200 Cms Rs.132,400 Incl. VAT
200x200 Cms Rs.159,200 Incl. VAT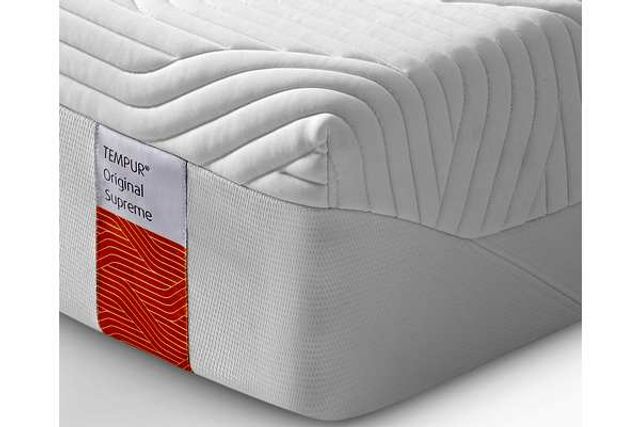 What is inside a TEMPUR®Original Supreme Mattress 

TEMPUR® Material conforms to your body to provide outstanding comfort and support, reducing pressure points and tossing and turning. The Supreme has a fully removable cover, washable at up to 60 °C . TEMPUR® Original Supreme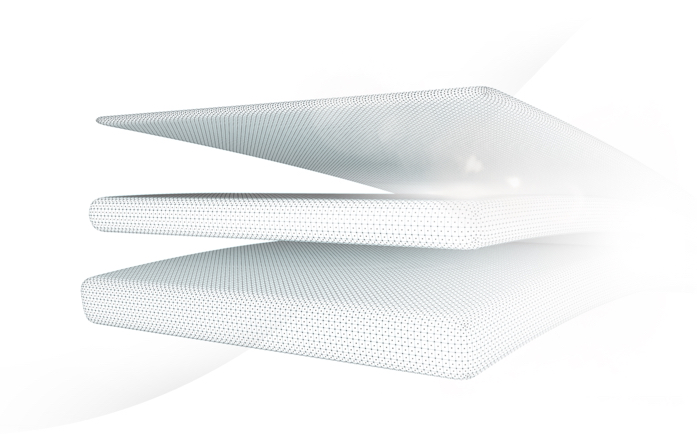 TEMPUR® COMFORT MATERIAL
TEMPUR® SUPPORT MATERIAL

DURABASE™ TECHNOLOGY
UNCOMPROMISING SUPPORT
Experience where it all started with NASA developing a material to relieve the pressure endured by astronauts during lift off. This is why the TEMPUR® Original Collection delivers the core benefits of outstanding comfort and support for those who prefer a mattress with a medium feel. Every TEMPUR® Original mattress contains the space technology that is TEMPUR® Material, engineered to respond to your body's temperature, shape and weight, even as you move throughout the night, perfectly moulding to you however you sleep.
 To make sleep even sweeter TEMPUR® Original mattresses have the added benefits of removable covers, washable at 60 °C, and are low maintenance because there is no need to flip or turn them over! Available in  Supreme (21cm deep)in 5 sizes